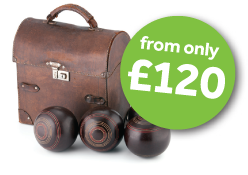 As you may be aware, bowling clubs are now facing the prospect of becoming independent and are, therefore, having to arrange their own insurance to cover public liability and the liability of any volunteers carrying out day to day tasks such as maintenance, cleaning and ground management. 

The task of arranging insurance may be new to many club secretaries and treasurers but we can help. Our company has researched the needs of bowl clubs in general and created four simple and inexpensive packages which should automatically meet your needs. We also have the ability to write bespoke packages if needed. This scheme is exclusive to Keen Insurance.  
Our Bowling Club Insurance package includes public and employers liability; plus we include member to member cover as standard. We can incorporate cover for your kit, ground equipment and even buildings if required. The policy can be adapted for small clubs with up to 20 members to clubs with over 100 members.   
In order to arrange a no obligation quotation please call 01639 646464 and ask to speak to Emma.